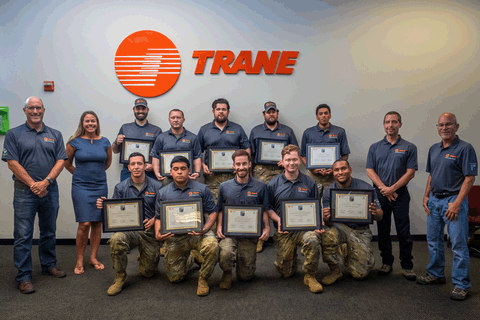 Graduates from Trade Warriors' third cohort receive their Trane Certified Technician status.
Courtesy: Josh Lewis on behalf of Trane

Trane® by Trane Technologies Prepares America's Service Men and Women for Technical Careers with its Trade Warriors Program. Trane® by Trane Technologies (NYSE: TT), a global climate innovator, is growing the skilled labor workforce and supporting America's dedicated military service members through its Trade Warriors program. The hands-on, 8-week training program, launched at Fort Bragg, N.C., was created by the Trane Residential heating, ventilation and air conditioning (HVAC) business to provide service men and women with the necessary skills and certifications to begin a successful career in HVAC once they transition to civilian life.